'Twas the Night Before Easter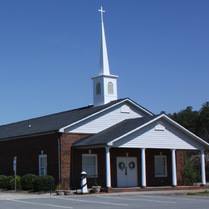 This unique post is shared as a Biblical response to wrongdoing, taken from the examples given to us in the writings of apostles Paul and John.  The poem is an accurate representation of what actually happened to us in 2020, and we sincerely are praying for the individuals involved.  We read in the Word of God (Ephesians 4:15) "But speaking the truth in love…" Sadly, this is often not followed by those who claim to know Christ and say they believe the Bible. The situation described in the following poem illustrated in a poignant way what we'd covered on Facebook Live in a 2-segment series entitled "Hierarch Hype" and "Handling Hierarchy Hype."  It is our prayer that the people "in charge" as leaders among the people of God will truly see themselves as servant-leaders and not "lorders"
1 Peter 5:3 – "Neither as being lords over God's heritage, but being ensamples to the flock."
Too often in modern religion, we have a business-type setup that places a single individual "in charge" like a CEO or president of a corporation.  Such is not according to the design of God expressed in His Word.
'Twas the night before Easter, and to the church lot,
Came deacon and pastor who'd been really upsot!

To the camper they flew and banged on the door, 
With a knock so loud it vibrated the floor!

What was the cause?  What was their concern?  
Though asking for answers, the accused could not learn.

Since 2000, the campers were house-less indeed, 
As they've traveled the country sharing creation creed.

A question was asked:  "Can we discuss this?"  
But no quest was allowed, and all talk was dismissed.

A few months before these folk were a blessin', 
But they turned on the campers after a Sunday school lesson.

God's Word had been taught, with language made clear, 
But one somehow got mad and wanted to smear. 

And smear they did, with lies one, two, and three: 
Both pastor and deacon--it's truly hard to see!

A letter they wrote that falsity stirred; 
But when facts were presented--not an answer was heard.

...Until that night, and the parking lot clatter.  
The campers didn't know what to think of the matter!

'Twas the worst they had seen, of such by church leaders, 
Who said of the Bible that they're King James Only readers.

That Book tells one to first go alone, 
When wrong has been wrought, or offense has been done. 

But hearing the camper, or heeding God's  Word, 
A reasoned discussion was ne'er to be heard.

...Until that night, with matters at hand; 
To get off church property was their imminent demand.

So the campers got busy, moving stuff out that night, 
No time to complain! No time to discuss right. 

The LORD provided spots where their stuff they could shove, 
With helpful sweet friends and family they love.

What moral this story, what purpose you ask?  
Why share these wrongdoings?  Why rhyme to such task?

The example is given, in God's Word long ago, 
Of Paul who wrote Timothy and shared of his woe..

...By one Alexander, in copper his work, 
Of whose wrong a dire warning was not to be shirked!

"He did me much evil. The LORD will reward."
"Of whom be thou ware. He hindered our word."

Another one warned of by God's servant John, 
Was Diotrophes who loved to be "number one";

...Who worked against John with malicious deed, 
Rejecting the brethren, even making them leave!

Such actions in Scripture by ones like Diotrophes, 
Helps us today when we see the same deeds...

...To know that 'tis true the Word of the One,
Who had King Solomon write, "Nothing's new under the sun"!

Whenever we're tempted to complain about others, 
Remember to warn people and that God has it covered!

For the full account, watch this video:  https://www.facebook.com/creationfamin/videos/3630100770408062

Here is the letter (with explanatory notes) that I left with the church for the pastor to read.  
This had been sent was sent to our mission board without even speaking with us!